Diego's Soul Patch
Host(s)
Jorge Garcia
Bethany Shady (Sidekick 22)
 
First Release
December 28, 2011
 
 
Website
Diego's Soul Patch: An ALCATRAZ Podcast is an upcoming Alcatraz podcast, hosted by Jorge Garcia and his girlfriend, Bethany Shady (also known as Sidekick 22).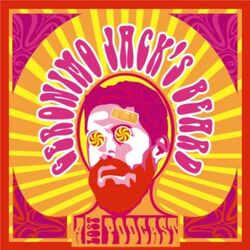 Both Garcia and Shady hosted a podcast during the sixth and final season of Lost, called "Geronimo Jack's Beard," a reference to the fictional band Geronimo Jackson, and the beard suicidal Jack Shephard grew in Lost's third season finale.
"Geronimo Jack's Beard" featured Garcia and Shady reading and responding to fan emails, and a pre-recorded reading of the episode's script. The pre-recorded segment was recorded months before the airing of the episode, and offered a different perspective on the episode's production and story lines. Garcia and Shady would then comment on the aired episode after the pre-recorded segment. During various episodes of Geronimo Jack's Beard, a Lost cast member whose character played a prominent part in the episode hosted alongside Garcia and Shady. It is assumed "Diego's Soul Patch" will follow the same routine.
Regarding the name of the podcast, the official blog for the podcast commented, "What can we say, we love facial hair."
External websites
Edit
Community content is available under
CC-BY-SA
unless otherwise noted.